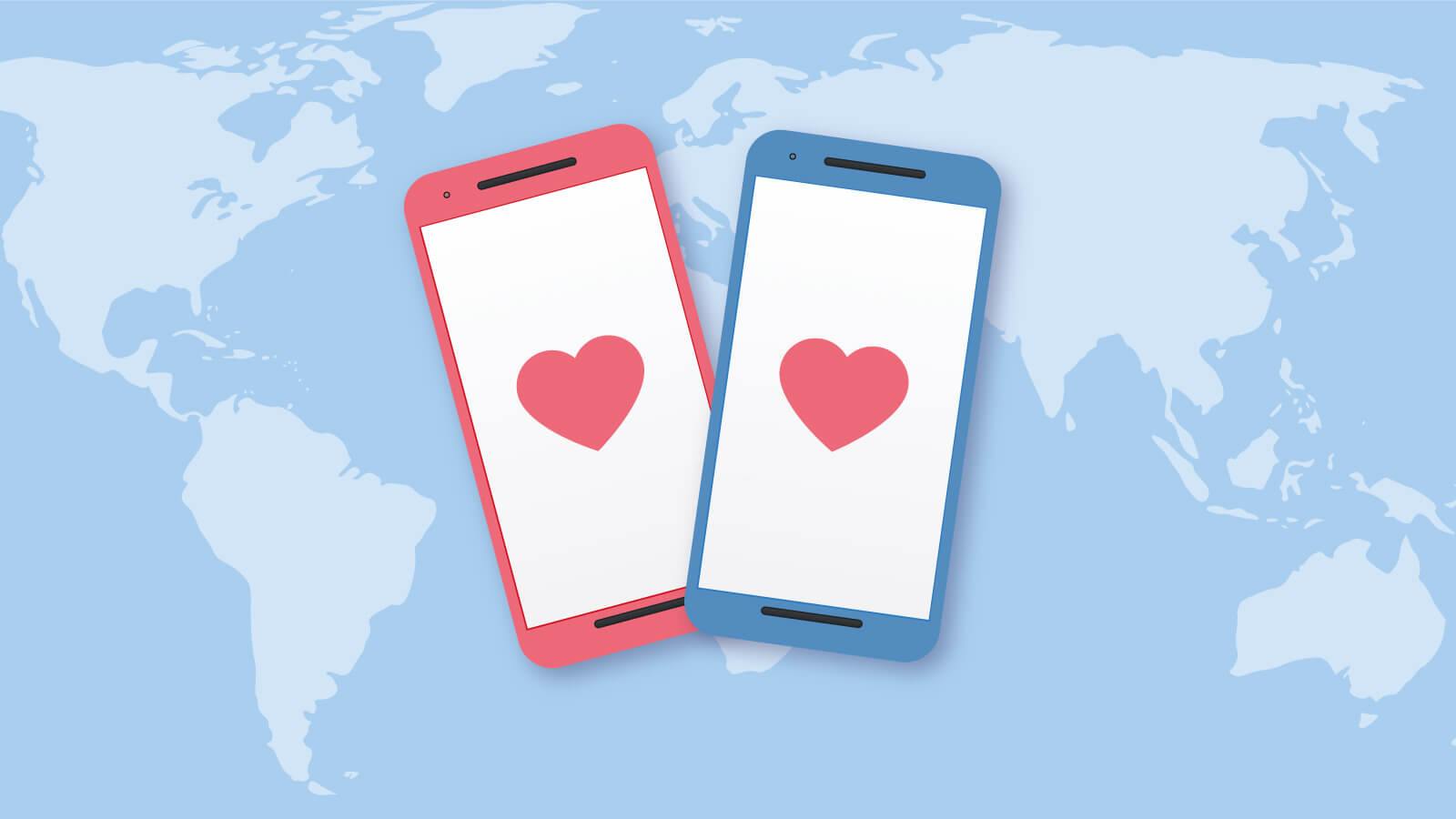 Read Time:
5 Minute, 9 Second
It is rightly said that loving someone is the best emotion one can experience in their lifetime. But loving someone requires great commitment, devotion, time and connectivity. If you live miles apart from your partners, you can still connect to them whenever you want and whichever way, that pleases you-thanks to the online couple apps! They not only help in connecting but also in adding extra spice and organization to your relationship as they allow you to share every detail of your life with your partner in a beautiful fashion.
With the advent of technology and modernization, the world has moved past the stigmas of the past where the use of couple tracking app was considered a taboo and young people were prohibited from the use of such apps. In the past, people who such applications were not considered good enough according to the judgmental criteria of the society. However, this trend has been changed a lot with the modernizing world.
Online couple apps not only connect you with loved ones but also provide a chance to share valuable information with important people in your life. These apps connect you in several ways, some of which are discussed below:
1.     Better chance of communication with your partner
Communication is one of the imperative factors in a relationship. Just like a real face-to-face interaction is necessary with your partner, in a similar way a healthy online relation is also a must. Couple apps help in better communication and enhancement of emotional attachments. If you live far away from your partner and cannot discuss an important issue with them, you can have an in-depth conversation with them through an app. By sending cute and funny messages throughout the day to your partners, you can let them know how much you miss them and what special place they hold in your life.
2.     Maintenance of a constructive balance
Certain apps are designed to evaluate and refine certain aspects of your relationship. Some apps are designed in a way to have an insight of the daily challenges the couples face and how they are unable to maintain a balanced relation. An app provides a direction by helping you look at your individual responsibilities more precisely and carefully. It further ensures that you are moving in the right direction or not and with how much certainty your life and future goals are being fulfilled.
This is the best way to make on another better person. This is the sign of true love.
3.     Shunning the false assumptions
When we love someone, we make specific assumptions about the other person such as, what do they like? What do they love eating? Are they peace-loving or fun-loving? Often the assumptions based on vague knowledge do not hold true, leading to great confusion and misunderstanding. However, it is extremely important that the misunderstandings are erased as quickly as possible because they serve as a root cause of several fights. As some of the couples make daily life choices based on their assumptions, couple apps help to break any such false assumptions and provide a chance to communicate in a better way with your partner. Certain questions asked on these apps help to find a completely different perspective of the other person.
4.     Strengthening of your relationship
One of the important benefits of couple apps is that it helps in enhancing the communication, trust and link in your relationship. It serves as a gateway to the important issues of life that you have that both of you are neglecting for long and which you cannot discuss face-to-face. Honesty is one of the key elements of a healthy relation. If you are honest with your partner, your relationship can go a long way! If through an app, you tell your partner your weakness and he/she is more than willing to work on that with you, what else can be more beautiful? This will not only sort out the matter but will also help you two bring closer to each other with a better understanding and strong connection.
5.     Providing personal space
Every relation demands for some sort of personal space for both the partners. It helps in making your life more enjoyable as you can enjoy certain things on your own. If you are unable to communicate with your partner in real-life, apps can save your life! Through couple apps you can discuss openly with your partners about the things that are bothering you and convince your partner that what is affecting you physically and mentally. These apps not only provide proven tactics to sort out the matter but also give suggestions on how you can control a specific situation. Apart from that, you can practice some of the self-soothing and relaxation exercises offered by the apps so that both the partners can relax and fix the problem with great care. In some apps, you can just drop a voice message through your voicemail account on your own convenient time, just to hear from your partner.
This is one of the greatest secret of maintaining a healthy relationship with your partner. Social media also respects privacy via end-to-end encryption which is a good way of maintaining privacy. Likewise, partners must also give privacy to each other.
6.     Reliving the memories
Reviving your memories is always a great pleasure! Through the couple apps, you can send cute pictures, videos and messages to your partner, which will not only be a treat for the present time but will also be stored for the later purpose so that you and your partner may enjoy it for a longer time. Moreover, certain apps help in generating a postcard of your favorite picture from your mobile and get it delivered to your partners all across the globe in just a few days. It serves as a great gift for birthdays and anniversaries as the postcards will be a complete surprise for your partner! You can also add customized romantic lines for your partners.
What are your views about these applications? Have you ever used them? Tell us about your experiences and reviews.