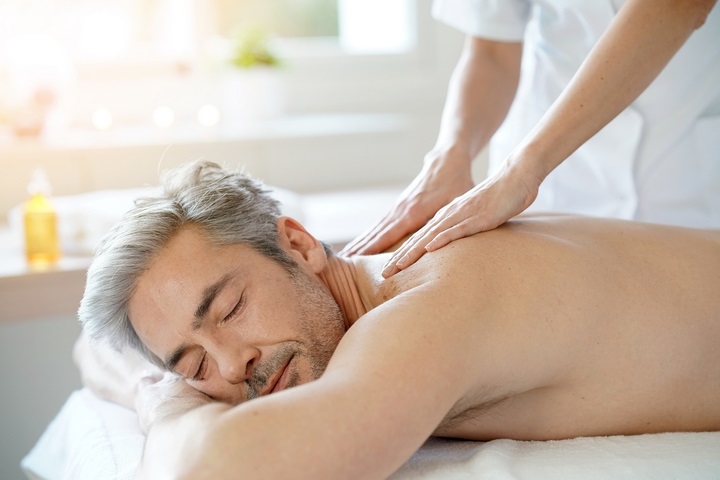 Read Time:
2 Minute, 32 Second
Sensual massages are known for their many mental and physical benefits. Other than improving perceptions of body image, they are known to improve blood circulation as well. People with backaches or stiff shoulders from stress and anxiety can benefit immensely from such massages. 
Based on the type of skin contact and kneading, a sensual body rub can be of many types. This age-old tradition has been carefully crafted over the years. It is a holistic process that aims to evenly distribute one's energy and improve their mood. Various types of sensual body rubs have originated from different parts of the world. Here's a look at some of the more well-known ones.
Tantric Massage
Tantric massages are rooted in the Indian subcontinent. They also include mediation and a meditative atmosphere as a part of the experience. Tantric massages focus on a person's chakra or central energy. The massager employs various levels of pressure on the different chakras of a person's body to relieve pent up frustration. This is undoubtedly one of the more popular choices around the world.
Thai Massage
Since the origins of Thai and Tantric massages are from nearby countries, they have certain similarities among them. Both focus on the person's energy and aim to bring about a holistic improvement mentally and physically. It uses a different amount of force and joint manipulation to achieve the desired result.
Swedish Massage
Swedish massages employ long strokes across the body with the help of some lubricant like oil or body lotion. Swedish massages have different types of strokes for different body areas and help in improving blood circulation and loosening joints. It also includes aromatherapy and music therapy as a part of the package. In many places, a Swedish massage is also referred to as a Relaxation Massage.
Esalen Massage
This is a relatively new method that has been developed over a period of 40 years. It originated in California. The method focuses on self-healing of the mind. It incorporates long strokes and induces a relaxing atmosphere. Esalen massage focuses on the relationship between the client and therapist and aims to create a bond of trust.
Nuru Massage
This method originated in Japan. It is a sensual and intimate process that requires full acceptance of one another. The process makes use of oils and body lotions without any scent or taste. It involves complete trust between the client and the therapist.
Apart from these, there are various types of massages that are popular within specific states, localities and towns. For an art form rooted in ancient history, it has undergone as many iterations and changes over the years.  Most massages depend on the establishment of a safe, calm atmosphere, and trust between the two people involved. A sensual body rub can be a great way to take a release from today's chaotic world.
Hartford Bodywork provides sensual body rub services to interested gentlemen. Other than massage services, they also provide stimulating conversation and a secure environment where men can explore their inner selves, without judgment.